Dance performances for charity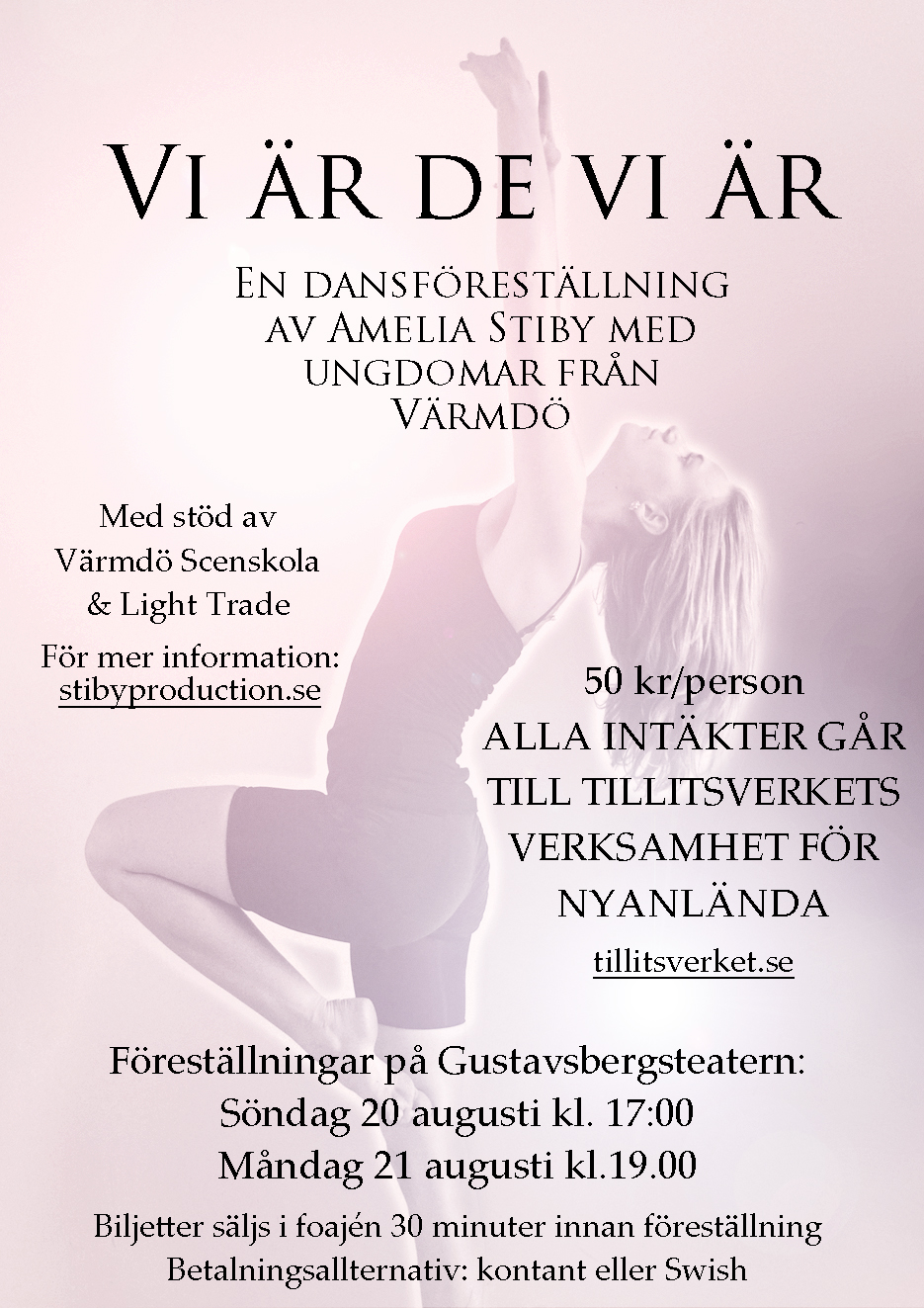 Vi Är De Vi Är – 2017
Received "Värmdö Kommun Ungdomskulturstipendium" 2017.
Donated $1 500 to "Tillitsverket" (http://tillitsverket.se/)
Participants: Ajla, Nora, Moa, Lovisa, Mathilda, Jennifer, Elinore, Frida, Isabelle, Vera, Miranda, Louise, Emma, Elvira, Maja, Malin, Fanny, Nigella, Emy, Martha, Elsa, Lotta, Mathilda, Matilda. 
Sponsors: Light Trade, Värmdö Scenskola.
Idea:
Dance project with 24 girls in the ages between 14-20 with the goal to inspire through dance and music, while simultaneously collect money for charity. The main purpose was to give ung girls a chance to develop and grow, both as individuals as well as a group. I wanted to emphasize the importance of expression through dance and music, teamwork, and giving something back to the community where I have grown up.
Pictures: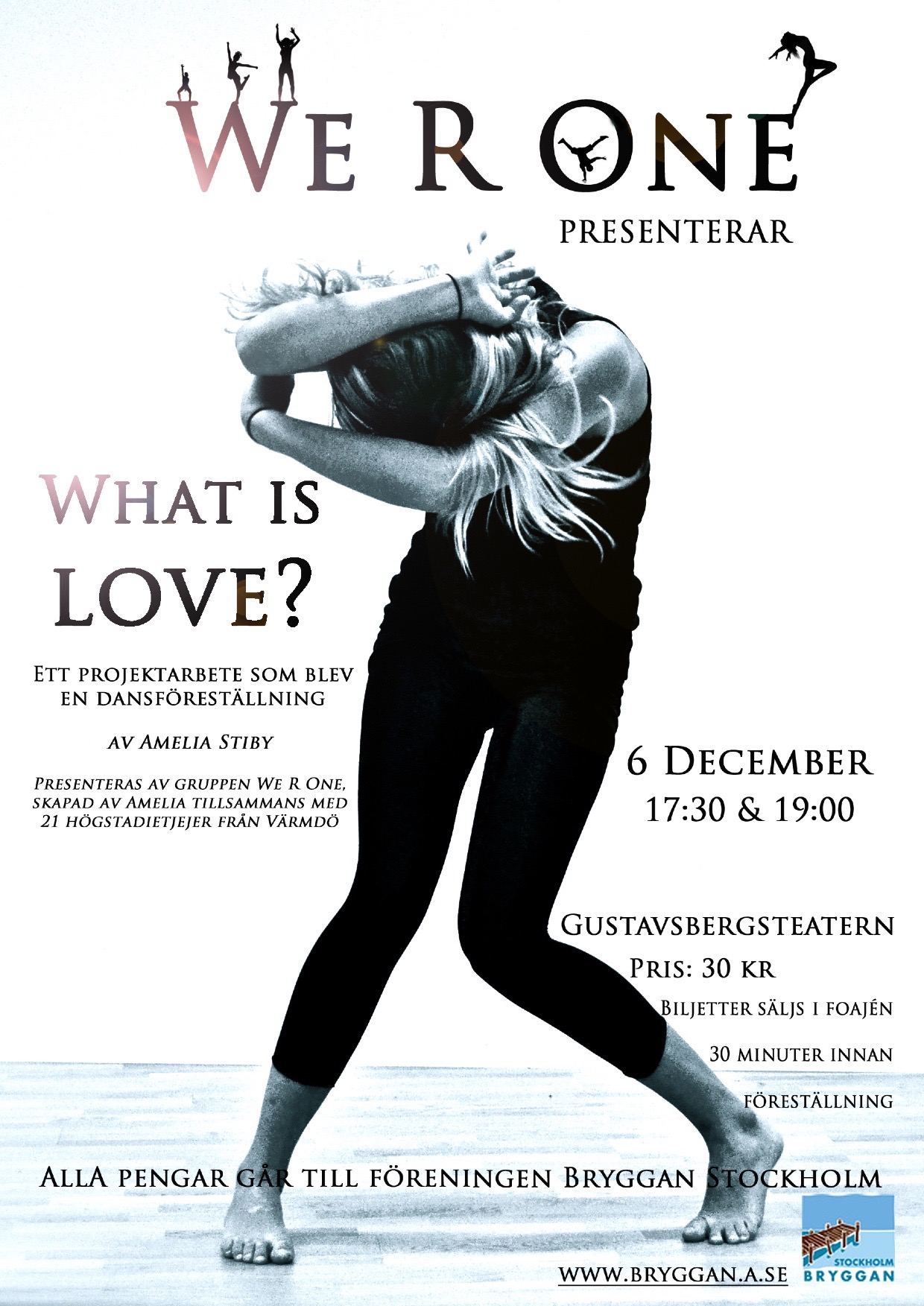 We R One – 2012
Received "Värmdö Kommun Ungdomskulturstipendium" 2011.
Donated $1 000 to Bryggan Stockholm, who works with children who has parents in prison.
Participants: Emma, Hanna, Natalia, Clea, Nathalie, Moa, Matilda, Eira, Smilla, Amanda, Alva, Sandra, Lova, Matilda, Mia, Kerstin, Elsa, Mildred, Alice, Agnes, Sigrid. 
Pictures: